Kansas City Student Loan Lawyers with a Record of Success
Finding Financial Solutions with or without Filing Bankruptcy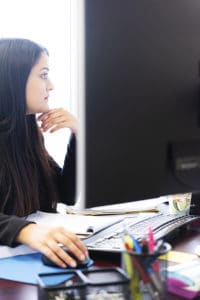 Sader Law Firm has the expertise and knowledge base to help clients successfully solve student loan problems by (1) consolidating Federal Student Loans and apply for Income-Based Repayment Plans, (2) defending clients in student loan lawsuits on private student loan debt or, when necessary, (3) reducing or eliminating student loan debt through the bankruptcy process.
When borrowers fall behind on student loans or are just frustrated by the huge balances due, the consequences can be catastrophic to their finances and financial futures. Borrowers can face wage garnishments, tax refund garnishments, harassment by creditors, lowered credit scores, an inability to save for retirement and difficulty obtaining financing for mortgages, car loans and businesses.
Depending on the profession and institution attended, student loan balances exceeding $100,000 and more are commonplace. Adding compound interest and fees into the equation, these loans can double, triple and quadruple over the course of decades. In the past decade alone U.S. student debt has increased by more than 91%.
Reach Out to a Student Loan Attorney in Kansas City
Student loan debt should not ruin your goals of financial security and the student loan attorneys at Sader Law Firm can help you save thousands of dollars or more over the life of your loan.
For many, the hardest part is making that first call and asking for help. Often, our prospective clients feel better immediately after speaking with a lawyer and learning about their legal options for debt relief and a fresh financial start.
The Sader Law Firm offers information to student loan borrowers by calling us directly or filling out our online case review contact form.
The Sader Law Firm assists student loan borrowers nationwide with loan modifications and repayment plans of Federal student loans and successfully represents borrowers in Kansas and Missouri in lawsuits on defaulted student loans and through the bankruptcy court.


Can Borrowers Obtain Real Help Through Modification and Other Programs to Reduce the Student Loan Burden?
The student loan lawyers at Sader Law Firm assist clients with Federal and private student loan debt, including:
Income-Based Repayment Plans (IBR): Borrowers with Federal student loans have a right to consolidate and apply for income-based repayment plans that base repayment on a borrower's discretionary income, instead of the balance of the loan. Repayment under IBR plans such as REPAYE can be as low as 10 percent of a borrower's discretionary income and after 20 to 25 years of payment, the remaining balance is discharged.
Public Service Loan Forgiveness (PSLF) and Teacher Loan Forgiveness: Borrowers with Federal student loans employed by nonprofits, public entities, and teachers may be eligible for forgiveness of their Federal student loans under the PSLF program or Teacher Loan Forgiveness after a certain number of qualifying payments.
Debt Cancellation and Discharge: Federal student loans may be cancelled or discharged under certain circumstances, including Closed School Discharge, Total and Permanent Disability Discharge, Discharge Due to Death, Borrower Defense to Repayment, and False Certification Discharge.
Perkins and Stafford Loan Cancellation and Discharge: This may apply for teachers, VISTA volunteers, military, peace corps, speech pathologists, government workers, non-profit workers and other service-based professions.
Sader Law Firm represents clients in Missouri and Kansas defending lawsuits filed by private lenders for non-government loans as well. Determining the best course of action for a student loan borrower can involve tax considerations, decisions on consolidation, rehabilitation or other options, along with a host of other individual concerns.
How Are Debtors and Attorneys Discharging Student Loans in Bankruptcy?
The student loan attorneys at Sader Law Firm have obtained significant reduction in student loan debt through bankruptcy, by filing adversary proceedings, which is a case within a bankruptcy case, where the court considers whether the loan payments would cause "undue hardship" for the debtor. Sader Law Firm guides borrowers though the adversary process to obtain the discharge and reduction of the student loans.
What is the status of the Federal Student Loan payment moratorium and proposed Federal Legislation?
Borrower repayment of federal student loans has been paused since the beginning of the COVID-19 Pandemic and the Biden administration has indicated that the student loan payment moratorium, which includes (1) a pause on student loan payments, (2) interest suspension, and (3) a collections moratorium will end  on January 31, 2022.
The Biden Administration has cancelled nearly $10 billion in federal student loans through executive action on programs like Borrower Defense and Total and Permanent Disability (TPD) Discharges, and announced reforms to the Public Service Loan Forgiveness (PSLF) program. Borrowers should be aware that suspended payments during the moratorium count towards student loan forgiveness under the PSLF program and the proposed reforms will simplify and broadly expand access to the PSLF program.