Need Bankruptcy Help?
Contact a Kansas City Bankruptcy Attorney Near You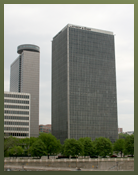 When heavy debt burdens threaten to weigh you down, we can help provide the financial freedom that allows you to keep your home, property and assets. As a bankruptcy law firm, we make successfully handling our clients' bankruptcy issues, whether debtor or creditor, our focus as well as our passion. Our bankruptcy attorneys devote their time to providing the most personalized service to individuals, families and businesses throughout Kansas and Missouri. We are ready to commit to finding the financial solution you need at a reasonable cost. Reach out to The Sader Law Firm today for a free determination of your best legal options and if filing bankruptcy is right for you.